Two new 14,000 TEU full-container vessels built for Yang Ming Marine Transport Corp. (Yang Ming) by Imabari Shipbuilding Co., Ltd., Japan, were named as YM Wonderland and YM Wisdom respectively at a ceremony held on 21st December, 2018.
Yang Ming Chairman Bronson Hsieh, and National Ocean Taiwan University President Chang Ching Fong, were invited to the naming ceremony. Ms. Sun Lan Tien, wife of Mr. Chang Ching Fong and Ms. Wu Li Fen, wife of Yang Ming Shipping Europe GmbH Managing Director Hsu Shih Feng, were also invited to officiate the naming of the new vessels at Imabari Saijo Shipyard.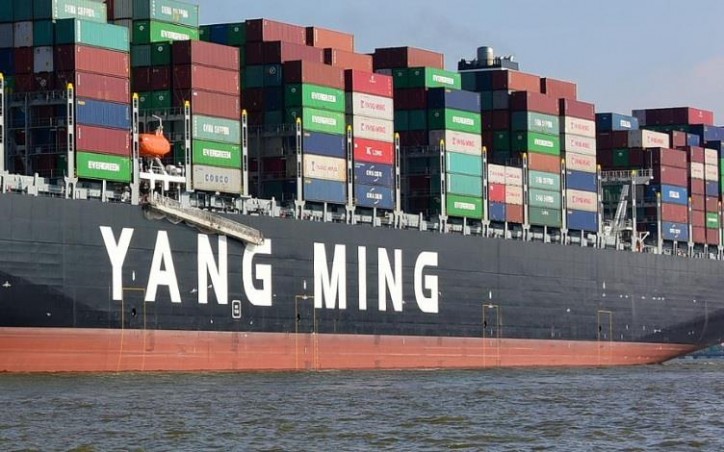 YM Wonderland and YM Wisdom are the second and the third of five 14,000 TEU full-container vessels Yang Ming chartered from Shoei Kisen Kaisha, Ltd. They are sister vessels of YM Wellbeing which was delivered to Yang Ming this October.
This type of ship is designed with a nominal capacity of 14,220 TEU and is equipped with 1,000 reefer plugs. Its LOA (Length Over All) is 366.44 meters, beam 51.2 meters, summer draft 15.524 meters. The vessel can cruise at a speed up to 23 knots.